Our Code of Ethics is our foundation that earns praise from clients and professionals.
See the testimonials written to all of us.
Our founder, Ted Leverette, writes this about David:
"One of the first professional M&A intermediaries to integrate being a Business Buyer Advocate ® into his longstanding business brokerage, he continues to be on the leading edge of people in the dealmaking industry."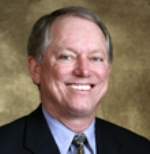 Click to go to David Sweeten's website.
Here's what people have to say about David Sweeten
David J. Sweeten, CBI, BCB, CPA diversified his business brokerage (Sweeten & Sutton Brokerage, Inc.) to include being a Business Buyer Advocate trained by "Partner" On-Call Network LLC.
I've worked with David off and on for years. He is one of the few true professionals in our community, and one of only two or three I will share a client with.
John F Dini, Principal, MPN Advisors LLC
David is a hard working, driven, solutions-oriented business broker who knows how to make deals happen. He always takes great interest in both buyers and sellers to ensure a smooth transition and to facilitate their ongoing relationships.
Jeffrey Katz, Director of Finance and Lending, Community Development Loan Fund
I have known and worked with David for over 10 years. I have always found him to be a top-notch professional and very ethical in all his dealings. He is very deal savvy and puts his clients' interests first. Great guy to be associated with!!!!
Keith Chapman, Managing Director, Horizon Business Group, LLC
David Sweeten is a knowledgeable, practical and effective professional and I would recommend Sweeten & Sutton Brokerage, Inc. to anyone looking to purchase or sell a business.
Mark Edgmon, Attorney, Granstaff, Gaedke & Edgmon, P.C.
I've had the opportunity to refer clients to David and have never been disappointed. He is masterful in making a thorough and practical assessment of any business and coming up with the right price and approach to get the business sold. His ability to find buyers while keeping the listing out of the public eye really gives his clients confidence that they can list their business with him and not run the risk of hurting client/customer confidence.
Greg Richards, Managing Partner, Pattillo, Richards & Harpold, P.C.
David is clearly an outstanding top-notch professional who brings instant credibility and super results to all of his business deals and other varied work assignments. His on-going success is obviously due to his integrity, extensive highly-relevant experience, deep subject matter expertise, good judgment/decision-making, common sense, and his unique ability to build strong relationships with buyers, sellers, financial institutions, service providers, and others.
Johnny Miller, Johnny Miller … Contracts Management & Legal Services Consultant, CON-TRACTS.COM
David is extremely competent and very experienced. I have worked with David in the past and the results more than met the client's expectations. I recommend David to anyone requiring the highly specialized needs of a professional business broker.
Kit Corbin, Executive Vice President, Grubb & Ellis Company
---
Each office and/or consultant using the tradename(s) "Partner" On-Call Network and/or Business Buyer Advocate is independently owned and operated (and is a separate legal entity from "Partner" On-Call Network, LLC). Business Buyer Advocate ®, "Partner" On-Call ® and "Partner" On-Call Network ® are registered trademarks of Ted J. Leverette.