Our Code of Ethics is our foundation that earns praise from clients and professionals.
Our founder, Ted Leverette, writes this about Robert:
"2005 was when he began using our Business Buyer Advocate ® consulting tools and know-how. A well-known and longstanding business consultant before affiliating with us, he used our trade secrets, tools and know-how to take his practice to a much higher level. He helps clients in a variety of industries buy, sell, finance, improve or value businesses."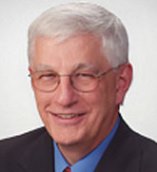 His telephone number is: (215) 256-1543.
Here's what people have to say about Robert H. Nice
I have worked with Robert H. Nice for approximately 10 years now. He guided me through the entire buying process when I bought a division of my family's operation in 1996, including due diligence, creating a business plan, negotiating the deal with four brothers, obtaining financing and closing the deal. Robert has played the role of Advisory CFO for many years and has assisted me with the acquisition of two more businesses. I can recommend Robert without reservation, and I think he will be a great addition to your professional team.
Keith Heavener, Heavener Supply Inc., Souderton PA.
As a small business owner, I have really appreciated your financial expertise and steady guidance helping me to grow my business. You also were an invaluable asset as I pursued and purchased a second business with you coaching me every step of the way.
Nevin Dieffenbach, Dieffenbach Chips, Womelsdorf PA.
---
Each office and/or consultant using the tradename(s) "Partner" On-Call Network and/or Business Buyer Advocate is independently owned and operated (and is a separate legal entity from "Partner" On-Call Network, LLC). Business Buyer Advocate ®, "Partner" On-Call ® and "Partner" On-Call Network ® are registered trademarks of Ted J. Leverette.