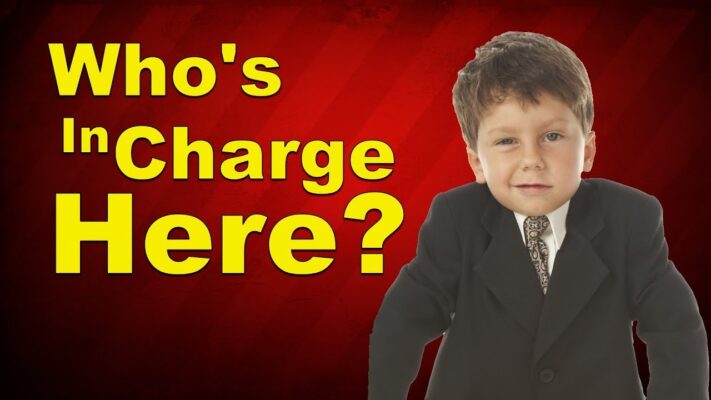 Taming Problematic Employees & Employers?
(Behaviors & Expectations)
The resources on this webpage support my series on YouTube: "Why Employees Are The Biggest Risk For Business Owners, Sellers, Buyers."
Don't misunderstand. Employees are the biggest risk.
And, it does not have to be your risk.
If you want to buy a business, you can avoid mishaps by doing what the most informed buyers do. Buy the best businesses for sale. And, to do that, you must avoid or beat your buyer competition. Plus, make yourself the first choice of brokers and sellers. To do that, use these tools:
How to Prepare Yourself and Find the Right Business to Buy
How to Buy the Right Business the Right Way—Dos, Don'ts & Profit Strategies
How to Get ALL the Money You Want For Your Business Without Stealing It
Question for you: Doesn't it seem like there's an increasing number of disconnects among the employer―employee relationships?
With the shift in workers attitudes we have two choices – accept and adapt or resist and deny. Which choice will YOU make?"

Workers are more discerning about where they choose to work and why they work; it's said to continue to at least 2030. This is a social change NOT a trend. In 2023 leaders would benefit in accepting the worker market reality.

― Cheryl Cran, NextMapping, 23 Workplace Trends for 2023
That raises another question: Who's in charge? Employers? Employees?
Doesn't it?
Employee talent and commitment fuels cash flow.
That's what business buyers are actually acquiring. Employee talents and commitments may be the biggest enhancer or diminisher of cash flow.
The kind or size of company doesn't matter.
More than ever, buyers, sellers, and lenders have to look to the cash flow, not yesterdays, but what's coming.
Cash flow diminishes when employees can't or won't generate it.
Cash flow pays expenses, sustains employment, and creates profit. Or it doesn't.
Too many business buyers don't discover what they actually bought until after they complete their transaction. And, it's not good news.  It's why there are so many dumb deals. And buyer remorse.
That's why we, first, evaluate the employees.
And then we examine the cash flow. What we don't do, upfront, is go deeply into the financials . . . because the financials are historical. And the future is imaginary. So, the financial statements might have little to do with what's ahead.
If you're a business owner or manager, or you want to sell or buy a business, begin by interviewing key employees. Go to YouTube to watch my video: "Here's What Savvy Buyers Detect from Employees of Companies for Sale."
Tip for buyers: Don't let the seller's problems become yours. Buyer beware. And be aware.
And – don't fret too much – yet. See―Solutions―below for how the savviest employers are reacting, mitigating or solving what, today, might appear to you to be an overwhelming negative environment for employers and employees.
You'll increase your benefit and reduce your risk by clicking the titles of my seven episodes, which will take you to my YouTube presentations.
Keep reading to access more than one hundred resources.
Click the titles below. Google titles having a defective link.
Some titles / topics relate to more than one of the categories.
Evolving Employer-Employee Relationships
What exactly does one mean by Employer Employee Relationship?
Employer-Employee Relationship
10 Types of Business Risks and How to Manage Them | Indeed.com
The year in review: HR's biggest challenges of 2022
Availability and Costs of Employees
"No One Wants To Work Anymore" Is a Phrase Old as Dirt. Here's How to Really Attract and Retain Employees in the New Age of Work
Frustration mounts as customers want longer opening hours, stores can't fill positions, employees feel overworked: 'Nobody is winning'
Small Businesses Find Some Relief From Hiring Woes
Recession fears in the U.S. have caused demand for contract workers to surge by more than 25%
Top 10 Risks of Outsourcing (and How to Manage Them)
Australia has revamped labor laws to favor workers
Unlimited Vacation Time: How Do PTO Policies Work in Practice?
Striking U.K. rail and health workers enjoy public support.
When employees exit stage right, too many companies are missing a huge opportunity for their return
Want to rehire your former talent? Treat them well, even when they head to the door
As Canada boosts immigration, skills mismatch 'discouraging' newcomers
Mass Tech Employee Layoffs and The Lack of Options
Goldman Sachs Is Planning to Cut Up to 8% of Its Employees in January
26% of job switchers regret joining the Great Resignation: 'They've sobered up'
Problematic Behaviors of Employees and Employers
10 Ways That Your Employees Keep You at Risk and How to Prevent It
Top five employment law risks that employers need to watch out for
Rage-applying' is the new 'quiet quitting,' and it's helping Gen Z and millennials land $30,000 raises
1 in 5 Americans admit to doing the 'bare minimum' at work as US productivity declines and employees are less willing to 'engage in hustle culture'
One HR manager says the Peter principle is 'scarily accurate.' Here's how HR can address it
Risks of Performance Management | HRM Handbook
98% Of HR Professionals Are Burned Out, Study Shows
Burn out, researchers say, is not an individual matter
Ex-Twitter Employees Plan to 'Bombard' Company With Legal Claims
Here's What Happened After A Man Went On Yelp to Criticize His Former Bosses (Clue: He's Now In Jail)
'I quit my job rather than go back to the office'
Britain is seeing a wave of strikes as nurses, postal workers and others walk out
Goldman Sachs plans to cut bonuses for senior employees – report
'They're either giving you a 'thank you' email or a $10 gift card to Starbucks': Worker shares 'red flag' Christmas gifts profitable companies give to employees
11 Bosses Who Tried To Issue An Ultimatum—Work Or Be Fired—And Employees Responded By Quitting
Student employees reach tentative deal to end UC strike
Starbucks employees at Upstate location to hold 3-day strike
NYC's pay transparency law has gotten off to a rocky start
The Future Is Here: 100 Companies Permanently Shift To The 4-Day Work Week
Employee Negligence Is a Leading Cause of Your Company's Security Risk | DigiCert.com
What Are The Most Common Remote Work Security Risks?
You survey your employees too much
Problematic Expectations of Employees and Employers
Here's What Savvy Buyers Detect from Employees of Companies for Sale.
A four-day week? Pick your pay? The bosses fighting to lure workers with the perfect job
Top 10 Risks of Outsourcing (and How to Manage Them)
'Lesson 1: never trust HR to be on your side': Worker's video about 'anonymous' employee surveys sparks debate
Why Employee Recognition Is More Crucial Than Ever
Musk says he will step down as Twitter CEO after poll
Elon Musk says he will step down as Twitter CEO as poll votes him out
How to find meaning and purpose at work as a Gen Z employee
How Employers Can Prepare for the Paid Leave Oregon Program
Workplaces can do 1 simple thing to help employees grow, says expert: 'If you could do that for $1 per leader, you should'
Here's Why So Many Companies Are Losing Employees Shortly After Onboarding
Salesforce CEO lays into employees hired during pandemic
There are 2 types of companies, Harvard remote work expert says: Embrace work from anywhere, or live in denial
Hybrid working: Why there's a widening gap between leaders and employees
College graduates expect higher salaries than ever before, and it could signal that America's shrinking middle class is in trouble
Career challenge: What if the boss finds out you're job-hunting?
Worries of Employees and Employers
Here's What Savvy Buyers Detect from Employees of Companies for Sale.
Top 10 employment risks for 2021
The Risk of the Unhappy Employee – Risk Management Studio
7 business risks associated with unvaccinated employees
The 4 Biggest Risks in the Hiring Process
What Are the Biggest Risks When Hiring a New Employee?
5 Recruitment Risks and How to Mitigate Them with Pre-Employment Screening | home
3 Ways Employee Empowerment Can Turn Into a Train Wreck
Employee Empowerment Risks | HR Best Practices
The FTC wants to ban the noncompete clauses ensnaring some tech workers
Do small businesses really need non-compete clauses? Not really
University of California, Striking Graduate Workers Reach Accord After 32 Days
Union for state employees calls for better wages, benefits to lure 'new generation' of public servants
Workers still quitting at high rates — and getting a big bump in pay
Risks Associated with Employee Benefit Programs and Investments that Fund Them
Movement grows to abolish US prison labor system that treats workers as 'less than human'
New Florida Law Helps Shield Employers Who Assist Independent Contractors during Emergencies
The Dangers of Misclassification of Employees
Risk Management of Temporary and Contract Workers
Getting Rid of the Misnomer: The Risks Behind the Term "1099 Employee"
Payroll Risks and Controls: Everything You Need to Know
Liability Risks Associated With Borrowed Employees
Is it a bad time to change jobs? Here's how the experts think looming recession will affect jobseekers in 2023
The Ultimate Guide to Employee Attrition: What It Is, Causes, Risks & Prevention
How To Bridge From Diversity To Inclusion: Helping Employees Cross The Lines Of Natural Affinity
Employment risks associated with employees bringing their whole selves to work
Marc Benioff Tells Salesforce Employees New Hires Are Less Productive
What Risks Are Associated With Lone Working?
The Risks of Staff Using Personal Devices for Work
Employee contribution to negligence: The distinction between innocent error of judgement and intentional ignorance of risk.
Legal Framework And Mitigating Risks Associated With Employee Downsizing In India
What is permanent establishment risk & how does it affect your business?
What's Ahead for Employees and Employers
Here's What Savvy Buyers Detect from Employees of Companies for Sale.
The Future of Work: 4 Ways Companies Can Evolve to Usher in the Future of the Workplace
Here are all the new salary transparency laws going into effect in 2023
Employers plan largest raises since 2007 — is it enough?
Human Resources Mergers and Acquisitions Checklist
Employee Risk Management: What It Is and Why It Matters
Project Risk Analysis and Project Risk Management Webinars
Are employees your greatest asset or biggest risk?
What's the risk of your employees opting out of change?
5 Internal Control Risks Every Organization Should Address
Top talent experts weigh in on 2023 hiring after economic woes roil year end
Top talent experts weigh in on 2023 hiring after economic woes roil year end
'Quiet hiring' will dominate the U.S. in 2023, says HR expert—and you need to prepare for it
5 Predictions for the Labor Market in 2023
What if my company can't afford inflation raises?
8 risks you take if you fail to track employee engagement and retention
82% of workers want more sustainability training—Salesforce says it starts with HR
California Employers: Be Ready for 2023's New Laws and Requirements
Here's How Pay Transparency Can Help Employees And Employers
How HR is balancing pay transparency, volatile job market and executive demands
Telecommuting: The Pros, Cons and Risks of Working from Home
Return-to-office occupancy rates are bound to hit a ceiling—2023 could be the year
Employees still reluctant to return to the office, study finds
Tesla to implement hiring freeze, layoffs in Q1 2023: Report
Lots of layoffs, few jobless claims
Accessibility in the workplace, from return-to-work programs to accommodations
Amy's Kitchen responds to accusation of sexual misconduct by Bay Area manager
JPMorgan's chief U.S. economist warns of job losses and higher unemployment ahead: 'We are expecting the economy to slip into a recession'
Solutions for Employers and Employees
Your boss might be hoping you quit because it's easier and cheaper than firing you
Here's What Savvy Buyers Detect from Employees of Companies for Sale.
Retaining the Team: How to Mitigate Your Number One Risk in a Tech M&A Deal
Protecting Employees in the Face of International Risks
How to Deal With Difficult Employees
Palantir's CEO has a simple message for Silicon Valley workers uneasy with military contracts: 'Don't work here'
Federal 'Human Capital' officers see success in bulk hiring tactics
Why Empowering Employees To Give Back At Work Improves Retention
6 Ways to Support LGBTQIA+ Employees' Mental Health as a Business Leader
Effective Strategies for Working with Problem Employees
3 Ways to Stay Competitive in the War for Talent
10 Work Perks Companies Should Offer in the Battle to Attract and Retain Employees
Employee expectations are changing. Here are 5 ways to keep up
In turbulent times, go for growth
6 steps you can take now to feel more financially prepared in the new year
5 ways to recession proof your money as soaring interest rates and record inflation make a downturn seem inevitable
Here's What Savvy Buyers Detect from Employees of Companies for Sale.
9 Hot-Button HR Issues Every Small Business Needs To Work On For 2023
How to Coach Your References to Help You Land a Job, According to an HR Expert
Hustle culture is a dangerous myth, burnout expert says. Here are 6 ways to beat it
Why HR leaders should document everything before firing someone
Auditing Employee Benefits – Risks, Assertions, And Procedures
How to fix high inflation, weak growth and labor shortages? Boost worker productivity.
Here's how to be a winner in the war for talent
4 Tips For Increasing Employee Engagement In 2023
How can employees serve as recruitment tools?
7 Straightforward Ways to Reduce Turnover in Your Business
Why personnel departments need to return to basics
Most corporate virtual learning modules are "noninteractive," with low retention rates.
How Employee Training Partnerships Can Benefit Your Business (and What to Look for in a Partner)
Strategic Empathy As A Source Of Competitive Advantage
Peer mentoring in the workplace: 10 benefits and best practices
Here's What Savvy Buyers Detect from Employees of Companies for Sale.
That's it, folks.
Special acknowledgement and thanks to HR Brew (Morning Brew) for its timely and provocative information.
And, Cheryl Cran, NextMapping, for 23 Workplace Trends for 2023.
I am the Original Business Buyer Advocate ®, and I can improve your marketability to business sellers, brokers, investors, and others. And then show you how to find and buy the right businesses the right ways.
Email me from my website, https://partneroncall.com/. Or, DM me on LinkedIn.
Why me?
For decades, worldwide, I've evaluated, trained, coached and advised searchers and buyers on the basis of hundreds of done deals. My colleagues have shared information about thousands of searchers and dealmakers.
We have no businesses to sell or recommend.
No conflict of interest.
Our loyalty is solely to buyers looking for opportunities leading to done deals.
Not sure?
Watch this:
2-Minute Video Reveals What The Savviest Searchers Do
Read this:
How to Prepare Yourself and Find the Right Business to Buy
Preview my books:
120 Financial Lifelines for Small Businesses
How to Prepare Yourself and Find the Right Business to Buy
How to Buy the Right Business the Right Way—Dos, Don'ts & Profit Strategies
21st Century Entrepreneur Ideas for Kids and Aspirational Adults (Complimentary)
How to Get ALL the Money You Want For Your Business Without Stealing It (USA and Canadian versions.)